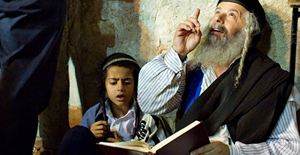 The designation Mediterranean and West Asian Religions includes the study of Hebrew, Jewish, Zoroastrian, early Christian, Greek, Roman, and Islamic religious traditions. Advanced work at UCSB currently focuses in three subject areas: Hebrew/Jewish Studies, Hellenistic Religions/Early Christianity, and Islamic Studies. Students concentrating in these areas are expected to pursue the following:
Philological and Linguistic Training: A minimum of two years or the equivalent in one of the following, determined by subarea: Classical Hebrew, Classical Greek, Classical Latin, Classical Arabic. Knowledge of other primary languages may also be required, depending on subarea and research topic. These include Northwest Semitic languages, Syriac Coptic, modern Hebrew, and colloquial Arabic (or another major language used in the Muslim world). Demonstrated scholarly reading competence in a modern research language, either French or German, is also required. This must be accomplished in accordance with the stated departmental schedule.
Historical Training: A working knowledge of the history of the Mediterranean and West Asian region is required of all students, including a familiarity with primary and secondary scholarship related to the main religious texts in the various traditions. In addition, students should be familiar with the general history of religions and the manner in which recent work in phenomenology of religion, ritual studies, comparative mythology, and comparative studies generally relates to research in this cultural area. Preparation for this component of the program can be done through courses, seminars or guided reading programs in religious studies or cognate fields.
Social-Anthropological Training: Students are also required to be familiar with recent social-anthropological work in Mediterranean and West Asian societies (e.g., Geertz, Bourdieu, Eisenstadt).
Intern Year: Students in this area should also spend one academic year in a country relevant to their research interests, if applicable, or briefer periods of fieldwork or historical study in an appropriate location abroad. The University of California Education Abroad Program (EAP) operates study centers in Cairo, Jerusalem, and Rome and a study program in Ankara.
Faculty in the concentration: Professors J. Campo, M. Campo, R. Friedland, R. Garr, R. Hecht, B. Holdrege, D. Reynolds, and C. Thomas