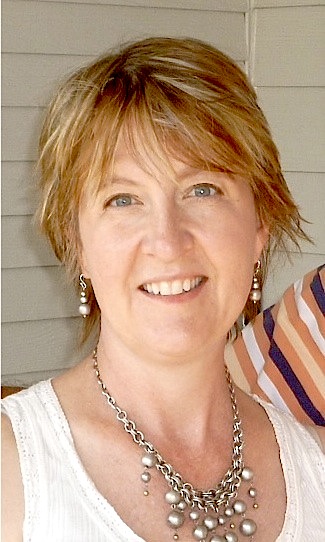 Professor
Cordano Endowed Chair in Catholic Studies, Director of the Ancient Mediterranean Studies Program
Area:
Early Christianity & Religions of the Roman Empire
Office:
HSSB 3067
Office Hours:
Summer break
Email:
Curriculum Vitae:
About:
After an appointment as a Junior Fellow with the Society of Fellows at Harvard (1993-96), Christine Thomas joined the Department of Religious Studies at Santa Barbara in 1998.
A veteran of twenty years of fieldwork in Southwestern Turkey, she has been a member of the excavation team of the Austrian Archaeological Excavations at Ephesos, and has directed a project with the Metropolis Excavations at Torbali, outside of Izmir.  For the past ten years with the Colloquiua on Material Culture and Ancient Religion (COMCAR), she leads study seminars for scholars of Early Christianity to the major archaeological sites of the Mediterranean.  She was a Visiting Scholar for the Phi Beta Kappa Society in 2013-14, and the Secretary of Council on the Executive Committee of the Society of Biblical Literature from 2010-2016.
At UCSB, she is actively involved in the Ancient Mediterranean Studies program, an interdisciplinary working group among the departments of Religious Studies, Classics, History, Art History, and Anthropology.
She has written extensively on ancient Christian literature and on the religions of Asia Minor in the Roman Imperial Period.  Most recently, her research has focused on theoretical issues surrounding the use of archaeological evidence for the study of religion; material aspects of religion in the Roman Empire (spaces, objects, practices); and the urban context of early Christianity.
Publications:
The Acts of Peter, Gospel Literature, and the Ancient Novel: Rewriting the Past (Oxford/New York: Oxford University Press, 2003).
with Thomas Drew-Bear, ed.,  Actes du Ier Congrès International sur Antioche de Pisidie (Paris: de Boccard, 2002).
with Thomas Drew-Bear, Phrygian Votive Steles (Ankara: Museum of Anatolian Civilizations, 1999; distributed, Paris: de Boccard).
with Trevor Thompson, ed., Ephesus as a Religious Center Under the Principate (Tübingen: Mohr Siebeck, forthcoming).
with Daniel Schowalter et al., eds., Religion in Ephesos Reconsidered: Archaeology of Spaces, Structures, and Objects (Leiden: Brill, forthcoming).
Articles:
"Invisible Christians in the Ephesian Landscape: Using Geophysical Surveys to De-Center Paul," in eadem, Daniel Schowalter, et al., eds., Religion in Ephesos Reconsidered: Archaeology of Spaces, Structures, and Objects  (Leiden: Brill, forthcoming).
"The Magnesian Gate at Ephesos; Variant Readings of Monumentality at the Borders of the City," in Annette Weissenrieder, ed., Borders: Terminologies, Ideologies, and Performances (Tübingen: Mohr Siebeck, 2016) 115-22.
with Pervin Büyükkolancı and Helmut Engelmann, "Neue Ostotheken aus Ephesos," in The Land of the Crossroads: Essays in Honor of Recep Meriç (Istanbul: Homer, 2010) 87-94.
"Locating Purity: Temples, Sexual Prohibitions, and 'Making a Difference' in Thessalonike," in From Roman to Early Christian Thessalonike: Studies in Religion and Archaeology, ed. Laura Nasrallah, et al. (Harvard Theological Studies; Cambridge, Mass.: Harvard University, 2010) 109-32.
"Greek Heritage in Roman Corinth and Ephesos: Hybrid Identities and Strategies of Display in the Material Record of Traditional Mediterranean Religion," in Corinth in Context: Comparative Perspectives on Religion and Society, ed. Steven Friesen, et al. (Novum Testamentum Supp.; Leiden: Brill, 2010) 117-147.
"Place and Memory: Response to Jonathan Z. Smith on To Take Place, on the Occasion of Its Twentieth Anniversary," Journal of the American Academy of Religion 76 (2008) 773-81.
"The Ostothekai of Ephesos and the Rise of Sarcophagus Inhumation: Death, Conspicuous Consumption, and Roman Freedmen," in G. Koch, ed., Akten des Symposiums des Sarkophag-Korpus 2001 (Sarkophag-Studien 3; Mainz: Zabern, 2007) 335-344.
"Die Rezeption der Apostelakten im frühen Christentum," Zeitschrift für Neues Testament 18 (2006) 52-63.
"Placing the Dead: Funerary Practice and Social Stratification in the Early Roman Period at Corinth and Ephesos," in S. Friesen and D. Schowalter, eds., Urban Religion in Roman Corinth: Interdisciplinary Approaches (Cambridge: Harvard University, 2005) 281-304.
"The 'Mountain Mother': The Other Anatolian Goddess at Ephesos," in Guy Labarre and Jean-Marc Moret, eds., Les cultes locaux dans les mondes grec et romain (Paris: de Boccard, 2004) 249-62.
"The Scriptures and the New Prophecy: Montanism as Exegetical Crisis," in D. Warren, E. Brock, et al., eds., Early Christian Voices in Texts, Traditions, and Symbols (Leiden: Brill, 2002) 155-65.
"The Acts of Paul as a Source for the Life of Paul," in Actes du Ier Congrès International sur Antioche de Pisidie (Paris: de Boccard, 2002) 85-92.
"The Ephesian Ossuaries and Roman Influence on the Production of Burial Containers," in Herwig Friesinger and Friedrich Krinzinger, eds., 100  Jahre Österreichische Forschungen in Ephesos: Akten des Symposions Wien 1995 (Denkschriften 260; Archäologische Forschungen 1; Vienna:  Österreichische Akademie der Wissenschaften, 1999) 549-554, pls. 131.3, 4; 132.1-4.
"The Sanctuary of Demeter at Pergamon: Cultic Space for Women and Its Eclipse" in Helmut Koester, ed., Pergamon Citadel of the Gods (Philadelphia: Trinity Press International, 1998) 277-98, pls. 44-45.
"Stories Without Texts and Without Authors: The Problem of Fluidity in Ancient Novelistic Texts and Early Christian Literature," in Ronald Hock, et al., ed., New Perspectives on Ancient Fiction and the New Testament (Atlanta: Scholars Press, 1998) 273-91.
Courses Taught:
RS 24: Teachings of Jesus in Comparative Perspective
RS 116A: The New Testament and Early Christianity
RS 116B: Second Century Christianity
RS 116C: Archaeology and the Study of Religion
RS 128A: Religion and Spirituality in the Roman Empire
RS 137: Gnosticism and Manichaeism
RS 139A: Early Christian Literature in Greek
RS 139B: Greek and Latin Religious Texts
RS 139C-E: Coptic Language and Literature
RS 216C: Archaeology and the Study of Religion
RS 216G: The New Testament and Early Christianity
RS 205A: Religious Literature in Greek
RS 205B: Religious Literature in Latin
RS 205C: Religious Literature in Coptic
RS 252A: Seminar in Christian Origins