When:
October 11, 2012 @ 3:30 pm – October 11, 2012 @ 5:00 pm
America/Los Angeles Timezone
2012-10-11T15:30:00-07:00
2012-10-11T17:00:00-07:00
Where:
McCune Room, 6020 HSSB

David D. Hall: Bartlett Research Professor of New England Church History Harvard Divinity School, Harvard University
"The Experience of Authority in Early Modern England and America"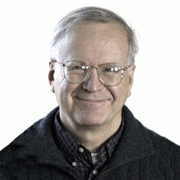 A central question for historians of religion and culture in early modern Europe and early America is how, given the complexities of mapping "popular religion," the authority of theological paradigms and religious institutions can be recast to acknowledge social mediations and cultural practice. In this lecture, David D. Hall uses examples from both sides of the Atlantic to sketch some of the possibilities for a grammar of actions and meanings, rethinking historians' conclusions about the authority of institutions and the great cultural commonplaces of the times. Prof. Hall has worked throughout his career on religion and society in seventeenth-century England and New England; his books include: The Faithful Shepherd: A History of the New England Ministry in the Seventeenth Century; Worlds of Wonder, Days of Judgment: Popular Religious Belief in Early New England; Puritans in the New World: A Critical Anthology and, most recently, A Reforming People: Puritanism and the Transformation of Public Life in New England (2011).