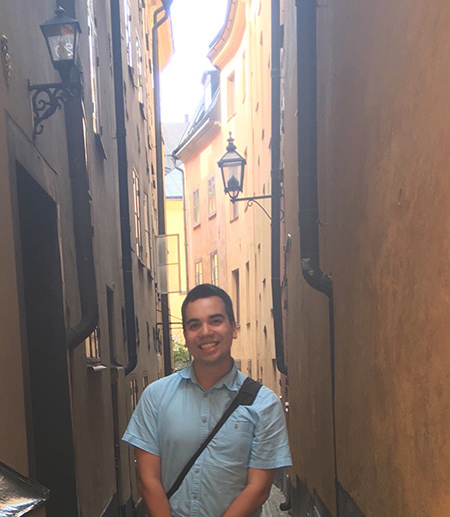 Area:
Early Christianity, Late Antique Christianity, New Testament Literature, Nag Hammadi Literature
Office:
HSSB 3055
Office Hours:
By appointment
Time Period: Spring 2021
Email:
About:
I am a scholar of Early Christian literature, including writings from the New Testament, Patristics, and the Nag Hammadi library. I graduated summa cum laude with a BA in Religious Studies from Cornell University in December 2017 . My senior honors thesis was entitled "Make Her Male: An Examination of the Gospel of Thomas' Final Logion" and dealt with late antique interpretations of the 114th logion in the Gospel of Thomas. In my current research, I am interested in the construction of 'heresy,' particularly as it pertains to Gnostic writings in the second and third centuries CE.
Fellowships & Awards:
Dumbarton Oaks Coins and Seals Summer Session (2019)
Rowny Fellowship (2018)
Weiner Prize for Undergraduate Research on Buddhist Practice (2017)
Reginald Foster Scholarship for Paideia Institute's Living Greek in Greece (2017)
Courses:
RGST 116A: The New Testament & Early Christianity (Summer 2021; Instructor)
RGST 20: Indic Civilization (Spring 2020; TA)
RGST 24: Jesus in Comparative Perspective (Winter 2020; TA)
RGST 21: Zen Buddhism (Fall 2019; TA)
Languages:
English (native)
Ancient Greek (advanced)
Latin (intermediate)
German (intermediate; reading)
Spanish (intermediate)
Swedish (intermediate)
Coptic (intermediate)
Modern Greek (beginner)
French (beginner)