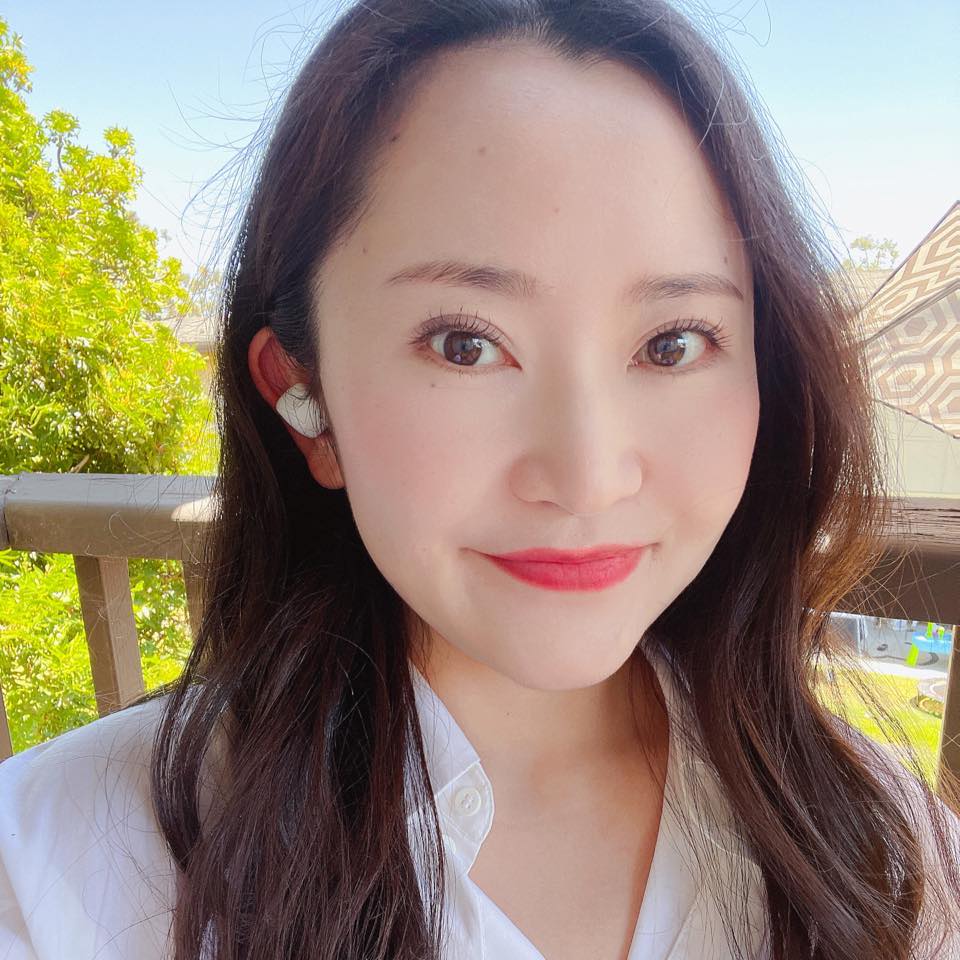 Area:
Buddhism in early 20th Century Inner Mongolia and Manchuria; empire, modernity, colonialism, and transnational networks
Email:
Personal Website:
About:
About:
Daigengna Duoer (pronounced "dye-gain-na" "door"; she/her/hers) is a Canadian Ph.D. candidate specializing in Buddhism in modern Inner and East Asia. She is interested in Buddhism in twentieth-century Inner Mongolia and Manchuria. She studies and maps transnational and transregional Buddhist networks in modern East Asia connecting Inner Mongolia, Manchuria, Tibet, Republican China, and Imperial Japan. Her main advisor is Professor Vesna Wallace. Professor José Cabezón, Professor Kate McDonald (History), and Professor Xiaowei Zheng (History) are on her dissertation committee.
Daigengna completed both of her H.B.A. in Buddhist Studies and Art History and M.A. in Buddhist Studies at the University of Toronto.
Languages:
Daigengna mainly works with Chinese, Japanese, Tibetan, and Mongolian sources. She is actively adding Manchu and Korean to her language abilities. She also reads French and is Japanese Language Proficiency Test (JLPT) N1 and Hanyu Shuiping Kaoshi (HSK-Chinese) Level 6 certified.
Academic Awards:
Daigengna is a recipient of the ACLS Robert H. N. Ho Family Foundation Program in Buddhist Studies Dissertation Fellowship (2022-2023), the East and Inner Asia Council Grant of the Chiang Ching-Kuo Foundation (2022), the Zeit-Stiftung Ebelin und Gerd Bucerius Beyond Borders Dissertation Completion Scholarship (2021-2022), the Mongolia Foundation Scholarship (2021), the SSHRC Joseph-Armand Bombardier Canada Doctoral Scholarships, and the Rowny Fellowship from the Department of Religious Studies, University of California, Santa Barbara.
Daigengna had the honor to receive the Professor Charles H. Long Memorial Award for Academic Achievement in the Study of the History of Religions from the UCSB Religious Studies Department in 2019. In 2020 and 2021, she received from the department the Graduate Advisor's Exceptional Service Award and the Chair's Distinguished Service Award for her service as Lead TA in 2019-2021. In 2021, Daigengna received the Wilbur M. Fridell Memorial Award along with her fellow graduate students Kaitlyn Ugoretz, Mason Johnson, and Mariangela Carpinteri.
Daigengna was nominated for the 2020-2021 Graduate Student Association Excellence in Teaching Award and the 2020-21 Academic Senate Outstanding Teaching Assistant Award at UC Santa Barbara.
Daigengna, Kaitlyn Ugoretz, and Keita Moore are the recipients of the Graduate Collaborative Research Grant for the GAMING + Project, an online conference and resource on game studies. This grant was generously provided by the Interdisciplinary Humanities Center at UC Santa Barbara.
Publications:
Duoer, Daigengna. 2023. "Governing 'Lamaism' on the 'Frontier': Buddhism and Law in Early Twentieth-century Inner Mongolia," in Buddhism and Constitutional Law, eds. Benjamin Schonthal and Tom Ginsburg, Cambridge: Cambridge Press, 305–325. [Open access]
Duoer, Daigengna. 2019. "Making the Esoteric Public: The Ninth Panchen Lama and the Trans-ethnonational Rituals of the Kālacakra Initiations in Early Twentieth-Century East Asia," Acta Mongolica, 18 (532), 131–175.
Duoer, Daigengna. 2019. "From 'Lama Doctors' to 'Mongolian Doctors': Regulations of Inner Mongolian Buddhist Medicine under Changing Regimes and the Crises of Modernity (1911-1976)," Religions, 10, 373.
Published Translations:
Mori, Masahide. 2022. "The Origin and Transformations of Abhiṣeka in Indian Buddhism," in Rituals of Initiation and Consecration in Premodern Japan: Power and Legitimacy in Kingship, Religion, and the Arts, eds. Fabio Rambelli and Or Porath, Berlin/Boston: De Gruyter, 51–60. Translated from Japanese by Daigengna Duoer
Courses Taught as Instructor:
Summer, 2022 RS190DM Transnational Buddhism through Digital Mapping (Summer Session B)
Summer, 2022 RS21 Zen Buddhism (Summer Session A)
Summer, 2020 RS21 Zen Buddhism (Summer Session A)
Fall, 2019 RS73 Introduction to Japanese Religions
Summer, 2019 RS4 Introduction to Buddhism (Summer Session A)
Teaching Assistantships:
Summer, 2021 RS4 Introduction to Buddhism
Spring, 2021 RS3 Asian Religious Traditions
Winter, 2021 RS4 Introduction to Buddhism
Fall, 2020 RS31 Religions of Tibet
Winter, 2020 RS4 Introduction to Buddhism
Spring, 2019 RS4 Introduction to Buddhism
Winter, 2019 RS4 Introduction to Buddhism
Fall, 2018 RS21 Zen Buddhism
Spring, 2018 EACS4B East Asia Modern
Professional Activities and Services:
Daigengna served as the Lead TA for the Religious Studies Department here at UCSB from Fall 2019 to Summer 2021.
Daigengna is a host for the New Books in East Asia Studies Podcast, a channel on the New Books Network. For a list of interviews that she has done, see here.