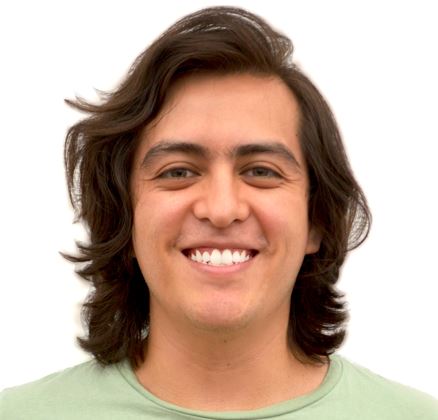 Area:
Religion-State Relations in Modern Mexico; Secularization and Mexican Secularism (laicidad); Religion and the Public Sphere; Sociology of Religion.
Email:
About:
About
Abraham is an M.A. / Ph.D. student in the UCSB Department of Religious Studies. He earned a B.A. with Honors in Communication Sciences from Universidad Nacional Autónoma de México (UNAM), and an M.A. in Sociology from El Colegio de México.
His research aims to a critical examination of Mexican secularism (laicidad). Shifting the focus from the scholarly normative definitions of secularism, Abraham looks at its representations from people's perspective. In particular, he examines the sociopolitical implications of how different religious groups deal with and often attempt to redefine secularism in the public sphere.
Abraham is committed to education and divulgation projects about religious and political issues. For instance, he taught courses on the Mexican political system, and public opinion and propaganda at the UNAM School of Political and Social Sciences. He has also founded and is still actively involved in the interdisciplinary group of early-career researchers of religion in Mexico, Seminario de Intersecciones de lo Religioso (SEMIR). As a Fulbright fellow, he always seeks to establish a fruitful dialogue between Mexican and US Religious Studies networks.
Academic History
MA, Social Science with specialty in Sociology, El Colegio de México, 2021.
Master's Thesis: "Los evangélicos en México, ¿a la conquista del Estado?: regímenes de confesionalidad y de laicidad pretendidos por los miembros de la Iglesia Cristiana Filadelfia."
BA, Communication Sciences (Political Communication), Universidad Nacional Autónoma de México, 2017.
Bachelor's Thesis: "Religión y esfera pública: la voz pública de los ciudadanos creyentes en México."