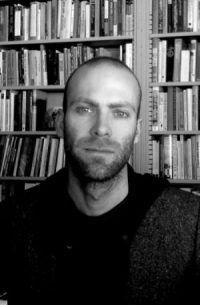 Associate Professor
Director of Graduate Studies
Area:
Traditions of the Americas
Office:
HSSB 3086
Office Hours:
Wednesday 1-3 and by appointment
Time Period: Spring 2023
Email:
Curriculum Vitae:
About:
My work focuses on intersections of religion, settlement policy, technology, and popular culture in the long nineteenth century (c. 1780-1920). I use case studies from the contested U.S. frontier, and from various new religious movements, to explore how people in those contexts debated and defined each key term in "American religious history": American, religious, and history. My ongoing research projects concern theories of religion, citizenship, and historical progress formed through Gilded Age bureaucracies, land grant disputes, P. T. Barnum's circuses, and Harry Houdini's magic shows. I am also working on a cultural history of Mormon professional wrestling. Recent publications treat ritual innovations in spiritualism and stage magic; and railroad companies' influence on popular understandings of Mormonism.
Through my research, and also in my teaching, I seek new locations and media for the study of American religious history. Land transfers, settlement promotions, travel guides, business prospectuses, educational initiatives, court records, playhouse performances, and museum displays: these are some of the ordinary empirical data available to scholars of religion, and I find them lively arenas for the exploration of religious constructions and comparisons. My studies and classes are built around identifying moments of religious argumentation in environments where "religion" itself is thought to be a special category necessitating special location and theorization. By identifying and contextualizing such sites of religious discussion, my hope is that we might understand better the conditions and concerns addressed throughout American history when people identify and adjudicate "religion"—ourselves included.
Publications:
Railroading Religion: Mormons, Tourists, and the Corporate Spirit of the West (University of North Carolina Press, 2019) Winner of the Mormon History Association's Best Book Award (2020)
Articles:
"Mormon Melodrama and the Syndication of Satire, from Brigham Young (1940) to South Park (2003)," Journal of American Culture 40, no. 3 (September 2017): 259-275.
"Railroading Independence: Pulpit Rock and the Work of Mormon Imagination," John Whitmer Historical Association Journal 37, no. 1 (Spring/Summer 2017): 29-50
"Transporting Mormonism: Railroads and Religious Sensation in the American West," in Sensational Religion: Sensory Cultures in Material Practice, ed. Sally M. Promey (New Haven: Yale University Press, 2014)
 "The Humbug in American Religion: Ritual Theories of Nineteenth-Century Spiritualism," Religion and American Culture 23, no. 1 (Winter 2013): 30-74.
Courses Taught:
Introduction to the Study of American Religions
Religion in American History to 1865
Religion in American History since 1865
Religion in the American West
Religion and Tourism
Incorporating Religion
Religion in the Gilded Age
Theory in Magic
Historiography of the 19th Century
Critical Theory in Religious Studies
Problems in the Study of Religion
Religion and Popular Culture