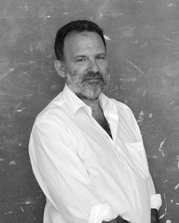 Professor Emeritus of Religious Studies
Area:
Sociology of Religion
About:
I am working on the question of institution as a religious phenomenon, as the creation of regimes of practice as conjoint orders of objectification and subjectification, regimes ordered around substances immanent within that practice, substances excessive to the senses and to reason. I continue to work on the question of politicized religion – particularly their sexual preoccupations — in comparative perspective as a case through which to explore this approach. Using survey research and interviews, I am also working on the relation between eroticism, love and religiosity among American university students. Together with Paolo Gardinali and John Mohr, we are exploring the institutional logic of love among young people. And finally I continue to work on questions in political theory, and the implications of these politicized religious movements, for how we think about the erotic and love as they enter the public sphere. I am working with Colleen Windham on a book on this topic that will engage the work of Hannah Arendt and Giorgio Agamben among others.
Publications:
Articles:
"When Jesus Votes," Tikkun, January-February, 2005.
"Religious Terror and the Erotics of Exceptional Violence," forthcoming in the Anthropological Journal on European Cultures, July, 2004.
"Drag Kings at the Totem Ball: The Erotics of Collective Representation in Emile Durkheim and Sigmund Freud," forthcoming in Jeffrey Alexander and Phil Smith, eds., Cambridge Companion to Durkheim. Cambridge University Press, June, 2004.
"Money, Sex and God: The Erotic Logic of Religious Nationalism," Sociological Theory, November, 2002.
"Religious Nationalism and the Problem of Collective Representation," Annual Review of Sociology (2001).
"Terror and the Construction of Sacred Space," Tikkun, Nov/Dec, 2001.
"The Bodies of Nations: A Comparative Study of Religious Violence in Jerusalem and Ayodhya," with Richard Hecht, History of Religions (1998).
Courses Taught:
I teach undergraduate courses on the emergence of Christianity out of Judaism and on cultural theory. At the graduate level, I teach the last segment of the proseminar in the history and theory of religion, which deals with contemporary critical and cultural theories and their relevance to the study of religion. I am also teaching a series of seminars with Tom Carlson, a philosopher, on the ways in which the sacred is immanent in the organization of the profane world, ranging from science and technology to political authority, money, property and love.