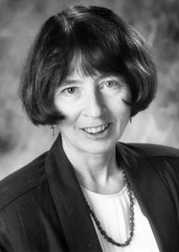 J.F. Rowny Distinguished Professor Emerita in Comparative Religions
Area:
American Religious History
About:
The field of American religious history is currently exploring new models for narrating the story of religion in the United States. Older consensus models are no longer in favor. I argue for a contact model that foregrounds the meetings and encounters between religious people. Such a model emphasizes the religious combinations made by individuals as well as between and among traditions in and through their American experience. My own work tries to develop this model in a variety of venues.
Publications:
Articles:
Reconsidering Nature Religion (Harrisburg, Pa.: Trinity Press International, 2002). A rethinking of the concept and kinds of nature religion in the U.S. after over a decade since Nature Religion in America appeared.
American Spiritualities: A Reader (Bloomington: Indiana University Press, 2001).
An anthology that develops a typology for spirituality in past and, especially, present-day spirituality in the United States.