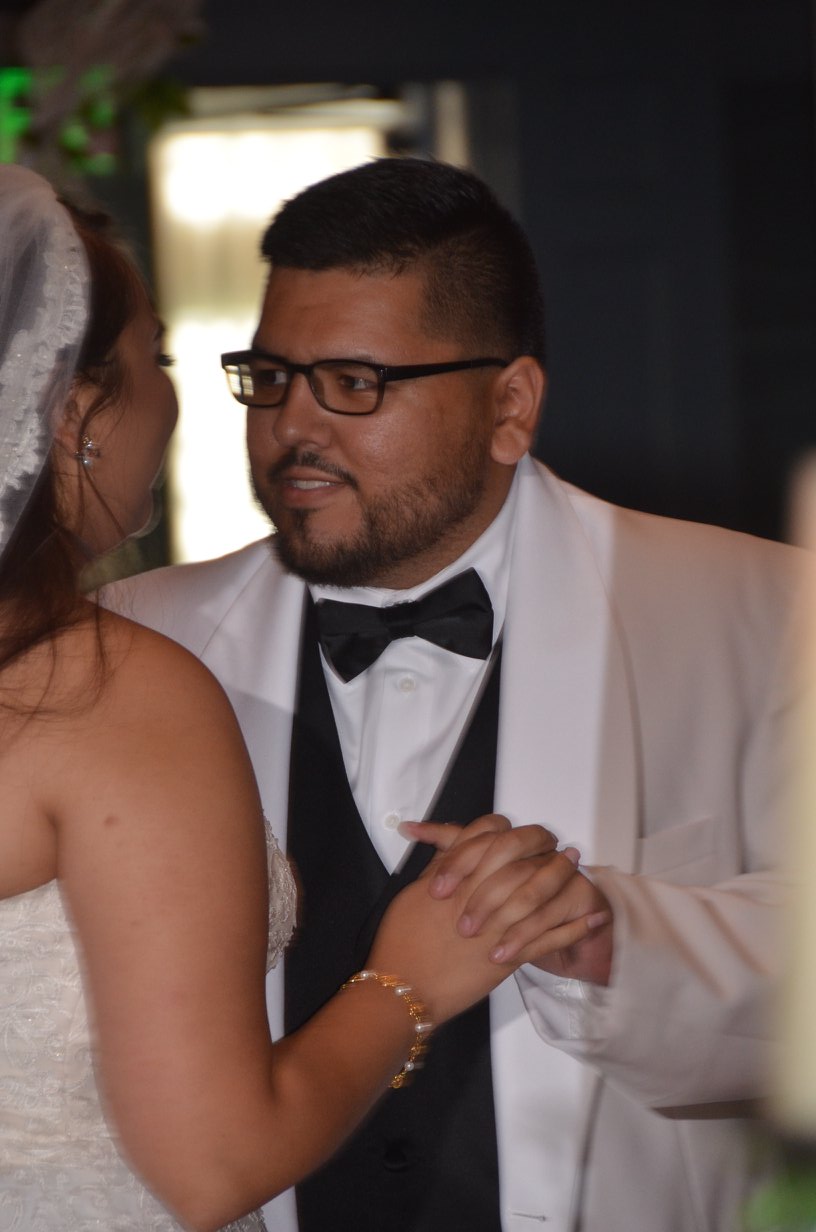 Area:
Religions in North America, Religion and Popular Culture, Religion and Folklore.
Office:
HSSB 3043
Office Hours:
(only by appointment)
Time Period: Summer 2021
Email:
About:
William Chavez is an Engaging Humanities Graduate Fellow and PhD candidate, researching religious practice, discourse, and media. While his master's thesis functions as a cross-cultural survey of historical and ethnographic data, his dissertation presents an anthropological and discursive examination of exorcism in the United States, specifically within contemporary practice and media, from the Satanic Panic (1980-1993) to its aftermath (the current era).
Beyond his interest in the doom and gloom of religious imagination, William analyzes the folklore-popular culture continuum, the fluid and symbiotic relationship between these two areas of study. Following the completion of his dissertation, he plans to study professional and amateur gaming tournaments, gaming expos, cosplay conventions, and similar gaming/fandom congregations. As a scholar of religion, he is fascinated by the complex interests and behaviors that constitute folk gamer culture (e.g., online versus in-person competition, completionism with respect to time versus scope, hours devoted to Easter egg discovery, earned forms of individual expression, and the like); interests and behaviors that continue long after the purchase and play-through of a specific game. This project will also investigate how communities are formed through the creation, dissemination, and consumption of game modifications (i.e., games reprogrammed by fans to include new characters, balanced stats, skins, levels, and/or move-sets), games shared online outside official commercial structures.
Academic History
PhD, Religious Studies, University of California, Santa Barbara, 2022.
Dissertation: "Modern Practice, Archaic Ritual: Exorcism in the United States"
MA, Religious Studies, University of California, Santa Barbara, 2018.
Master's Thesis: "The Game of Exorcism: A Spatial Analysis of Religious Practice"
BA, Religion, University of Rochester, 2013.
Honors Thesis: "KOSMIC KOMBAT! The Myths and Practices of Vigilante Exorcism in Contemporary American Culture"
BS, Mathematics, University of Rochester, 2013.
Journal Articles and Book Chapters
"Old Stories, New Victims: Possession of Men in A Nightmare on Elm Street 2 (1985) and Demon (2015)" (forthcoming).
"'The Other Exorcists': Contemporary Exorcism Practice among Roman Catholics, Independent Catholics, and Non-Catholics" (forthcoming).
"'Essence' of a Franchise: An Examination of Friday the 13th and Jason Voorhees" (forthcoming).
"'Choose Your Destiny!' Approaching Mortal Kombat Gaming Culture as Religion," w/ Jeremy Hanes (forthcoming).
"'What If We Were Savage?' Mad Max Transmedia as Speculative Anthropology," w/ Shyam K. Sriram (forthcoming). Preview 1. Preview 2.
"'He Who Laughs Last!' Terrorists, Nihilists, and Jokers," w/ Luke McCracken. Journal of Religion & Film 25:1 (2021), 1-61
Book Reviews and More
The Social Scientific Study of Exorcism in Christianity, Edited by Giuseppe Giordan and Adam Possamai (New York: Springer, 2020). Reading Religion (forthcoming).
Speak of the Devil: How the Satanic Temple is Changing the Way We Talk about Religion, by Joseph P. Laycock (Oxford: Oxford University Press, 2020). Reading Religion (March 23, 2021).
The Philosophy of Death Reader: Cross-Cultural Readings on Immortality and the Afterlife, Edited by Markar Melkonian (New York: Bloomsbury Academic, 2019). Reading Religion (June 30, 2020).
Sociology of Exorcism in Late Modernity, by Giuseppe Giordan and Adam Possamai (London: Palgrave Macmillan, 2018). Reading Religion (September 19, 2018).
"Teaching Religion: A Response to Douglas Brooks." The Religious Studies Project (May 5, 2017).

Courses Taught
RS 12: Religious Approaches to Death 
RS 113: Religion and Film 
RS 6: Islam and Modernity
TAships
RS 12: Religious Approaches to Death (5 Quarters)
RS 13: Religion and Popular Culture
RS 62: Dark Goddesses / Black Madonnas 
ASAM 71: Intro. to Asian American Religions
MES 45: Intro. to Middle East Studies
RS 20 / RS 162E: Indian Civilizations
RS 21: Zen Buddhism 
RS 80B: Religion & Western Civilization II: Medieval 
RS 1: Intro. to the Study of Religion 
Readerships
RS 113: Religion and Film (3 Quarters)
RS 193B: Religion and Healing in a Comparative Perspective (2 Quarters)
RS 155: Religion and the Impact of Vietnam 
RS 116A: The New Testament and Early Christianity